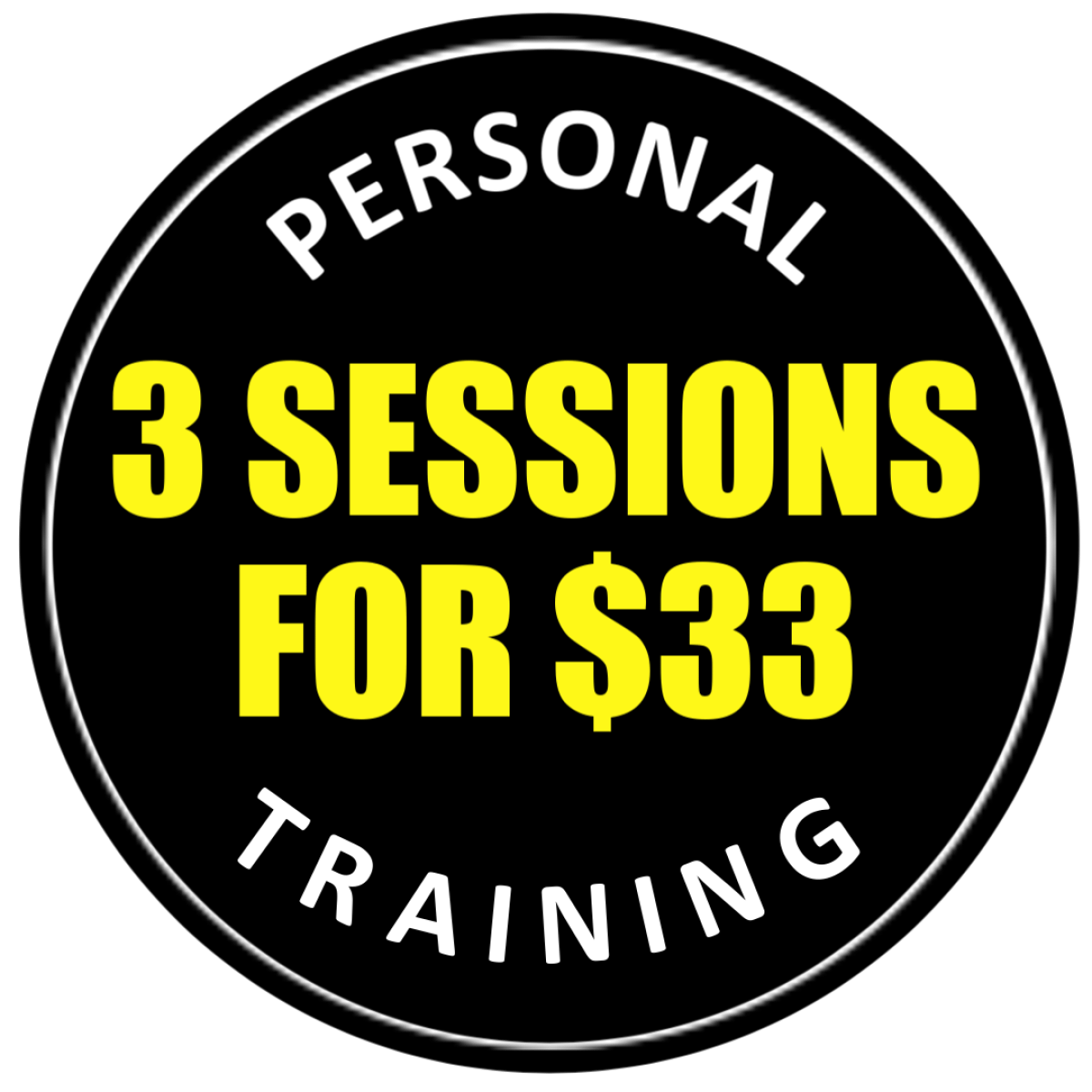 At OutFit24 we believe in providing you with a refreshingly 'genuine' fitness experience where you can be yourself and feel comfortable to exercise with the support of more than 5 of Australia's most knowledgeable and caring Personal Trainers.
YES, we also have premium change rooms and state of the art training facilities at the rear of Springhill Shopping Centre in Cranbourne, BUT it's Our training philosophy that sets us apart – we incorporate the 3 pillars of Strength, Nutrition and Accountability to create a results based Gym, to ensure you get the support you need every step of the way.
The fine print:
PT Must be used within 2 weeks of signing up, once a session is booked it can not be re-scheduled and training is non-refundable. Our Staff will make contact with you up to 3 times to book your sessions. If we don't receive a response the sessions will be cancelled. This is a non-refundable offer.
Trial Three 1-on-1 Personal Training Sessions for just $33
This includes:
Meet 'face to face' with one of Cranbourne's Best fitness Coaches for 45 minutes – to discuss your goals and tour the facilities.
1 x Health and Body Composition Assessment – to get super clear on where you are at and what areas you want to improve.
1 x Movement Screen – to identify any muscle imbalance or stubborn areas that need more focus in your program.
1 x seven day Exercise Plan – to map out 'the best combination' of strength and cardio exercise YOU need to achieve optimum body shape and energy levels.
1 x Dietary Analysis  – to  '3 quick fixes' to get you off to a flying start.
Place your order today and one of our staff will get in touch with you shortly